Skip to content
Skip to navigation menu
A lower quantity of this product has been added to your cart due to insufficient stock
Experience better outdoor moments with Woodland Glow - where music and light come together. With advanced Bluetooth 5.3 and AUX connectivity, a convenient carry handle, and up to 14 hours of playtime, this speaker is your go-to for endless entertainment. And it comes with dust and waterproof capabilities (IPX6 certified). Get ready to enjoy your outdoor gatherings like never before.
More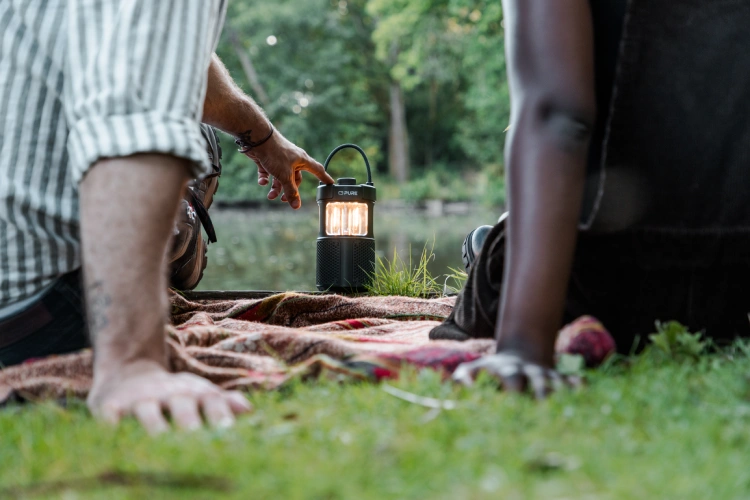 Your Perfect Outdoor Speaker and Light
Upgrade your outdoor events with the Woodland Glow, a new kind of outdoor speaker that also brings beautiful light. Enjoy great music and a soft glow that make your nights under the stars unforgettable. You can play music from your phone or other devices using Bluetooth or AUX.
360° Sound Anywhere You Go
The Woodland Glow is a portable speaker that's easy to take with you. It uses advanced Bluetooth 5.3 technology, so you get a more reliable connection and better battery life. The round shape of the speaker makes sound go in all directions, giving you a great 360°-audio experience wherever you are.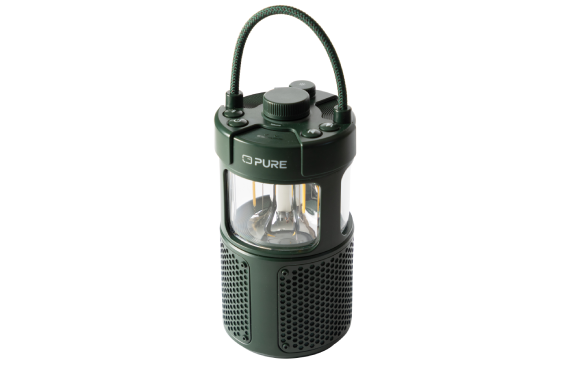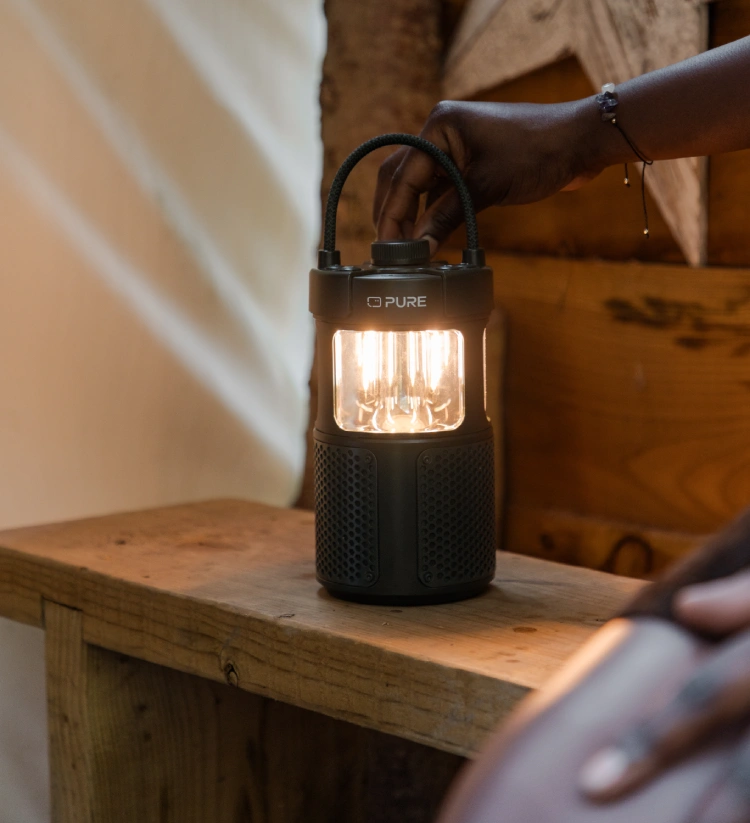 Dimmable Light and Long Battery Life
The Woodland Glow has a special LED light that you can make brighter or dimmer. It's like having a lantern that also plays music. You can enjoy up to 14 hours of music and still up to 9 hours of light before needing to recharge the battery. What a practical and fun combination.
Useful Features for You
We made this outdoor speaker with your needs in mind. It has a USB port to charge your phone while you're outside. Along with Bluetooth, it also works with AUX, so you can play music in all different ways. Want even better sound? You can connect two Woodland Glow speakers for stereo sound.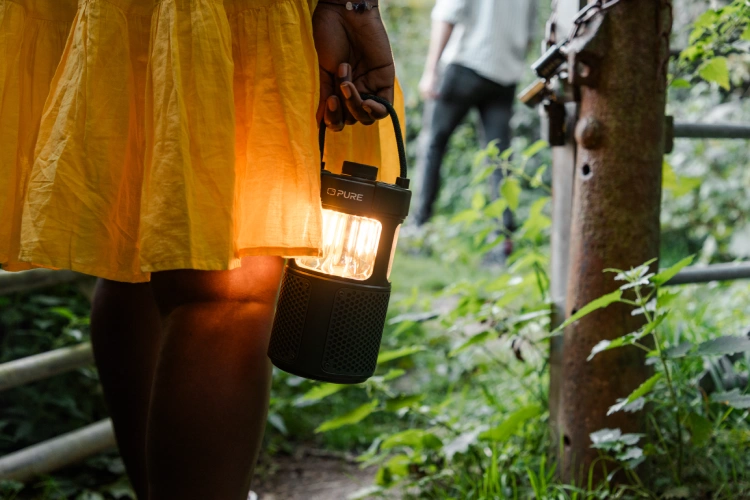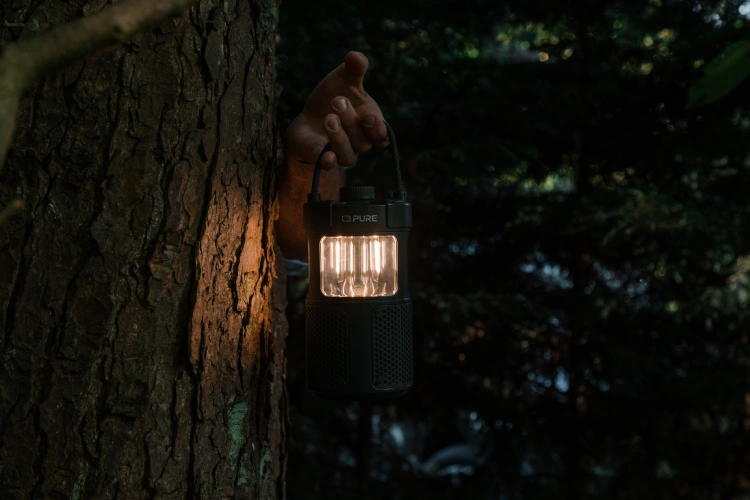 Tough Enough for Any Weather
Don't worry about bad weather. The Woodland Glow can handle heavy rain, thanks to its strong design. It's certified as IPX6, so it works perfectly even when it's wet outside.
Great 360° sound
The speaker delivers a rich warm 360°-sound at all levels for music and podcasts.
LED lamp with warm or cold light
The integrated lamp can be used bright or dim. You can also choose between warm or cold light to fit any atmosphere.
Up to 14 hours play time
Built in battery with up to 14hrs playtime, you simply take the Woodland Glow where you want to be.
Bluetooth 5.3, AUX, stereo pairing
Bluetooth technology for improved battery life and stable connections & AUX to listen to any other format. If you want twice the strength, simply pair 2 of them to listen in stereo.
Heavy rain proof (IPX6 certified)
Come rain, come shine, Woodland Glow is built for any weather. Better yet, its light will guide you home when the storm clouds darken the sky.
USB charge port
Charge a phone or other device via USB-cable and use Woodland Glow as a power bank.
What's in the box?
Woodland Glow
USB-C Power Cable
Quick Start Guide
Safety Sheet
Feedback Flyer
Manufacturer number:
252584
Product weight:
0.82 kilograms
Battery capacity:
5200mAh
Acoustic principle:
Full range
Full range driver diameter:
1.5"
Audio Inputs, Codecs & Formats
Audio inputs:
Bluetooth
3.5mm Jack